Top Pick
This Week's Top Picks! May 28, 2015
So let's see how this goes…
My vision for this blog is to give you weekly posts of my Top Picks in everything from fitness to fashion to food to well…you get it! All things that are fab, fresh and fly!
Let's get to it!
---
FITNESS
I have successfully gained and lost weight over the years…yes, I said gain…I was told growing up I was too skinny…uggghhh…
I'm on the losing end now…I really want to lose a good 20 lbs and tone up…however, I haven't been very successfully lately on that front…I've got the nutrition thing down…I cook all my meals and prepare healthy snacks…as close to clean eating as I can get it…
The fitness part, though…not so much…I've fallen off the wagon and can't seem to get back on…but, I'm pushing for a clean slate to start come this Monday, June 1st! Fresh week, fresh month! Woohoo!
I'm always reading and browsing the internet and came across this really cool new workout…called Vixen! It started in South Florida and has made its way up the East Coast to NYC! Hopefully, it makes its way to TEXAS! Check out more details here. And, visit their website here. Looks like a sweaty, dancy blast!!!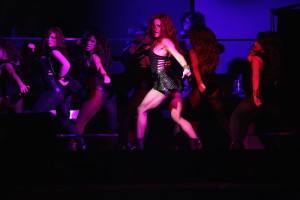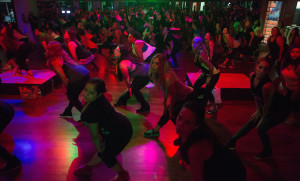 ---
CAREER INSPIRATION
I love seeing women succeed! It gives me such joy and inspiration to see one of us make it! LOL 🙂
No…but, really…I feel extremely blessed to have been able to get an education, to have a great-paying corporate job and to be continuously working on making my ultimate dreams of becoming independently wealthy a reality! I realize a lot of ladies don't necessarily get those opportunities but, for those who do and make something BIG out of those opportunities, I applaud you!!!
Here are two ladies that I def applaud! The founders of The Skimm…bite-sized news delivered to your inbox! I love knowing what's going on in the world but, don't always have the time in my full schedule to read every news article out there…but, they do! They've made it their business and people are noticing…check out this nifty AdAge article on them here. And, subscribe to their newsletter here. I promise it doesn't disappoint with their witty humor and pulse on pop culture!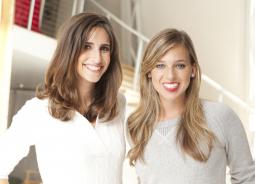 TheSkimm founders Carly Zakin (l.) and Danielle Weisberg (r.)
---
FOOD
I'm so excited to hear that one of my fave restaurants, Panera, is eliminating all artificial ingredients and preservatives from their menu by 2016! Heck yeah! That is music to my ears…I love companies that are socially responsible like this! Check out more of this story here. Buen provecho!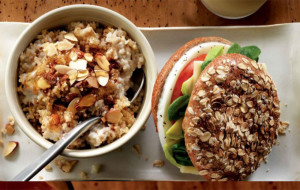 ---
MUSIC
JLO is one of my fave people ever!!! I absolutely love her! Her story, her career triumphs and failures, her ageless beauty (my God!), her work ethic, her love life's ups and downs…everything! She is as real as it gets! And, I truly adore her for that! Latinas really do, do it better! Ha!
If you were wondering what her next career move is, look no further! She has a 20-show residency slated for Jan 2016 at the Planet Hollywood Resort & Casino! I see a trip to Vegas in my near-future…that is all! Check out more here. You can start getting your tix here!
---
LIFESTYLE BRAND
In other celeb news…Reese Witherspoon has launched a lifestyle website! She claims it is "Inspired by my romance, my love for the South combined with the modern woman that I am today." Read more on her new venture here! And, check out these darling cocktail napkins here!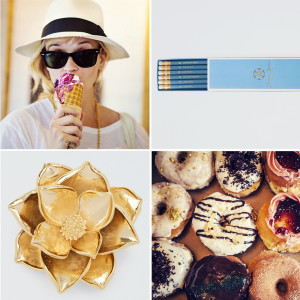 ---
TRAVEL
I don't have kids…yet! But, I love this concept for traveling with little ones! The legos have landed in Florida! Check out the Legoland Hotel here!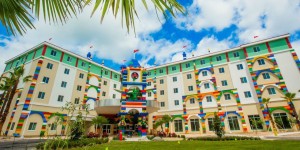 ---
 FASHION
I love fashion! And, I need this sweatshirt in my life! Ha!
I also love one local, San Antonio, blogger…Christina Coker! Check out this super cute, casual outfit! Subscribe to her blog and follow her on social media! She does the Mommy Life in Heels!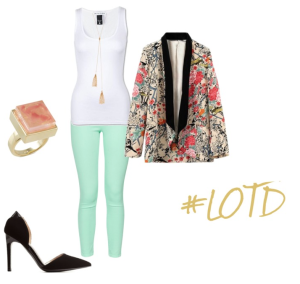 ---
FUN FACTS
Find out what your finger length says about you here. I'm an "A" 🙂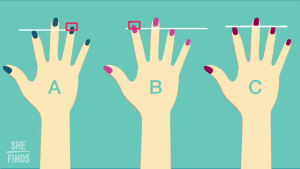 ---
FAMILY
I'm all about family! One day I would love to start my own with a loving husband! This story here caught my attention…100th grandchild! They rent venues for their family get-togethers and are super close despite how many of them there are! Ahhh! How fun and exciting!
People think I'm crazy when I say I want 5 kids…with two sets of twins!!! But, I hear God answers prayers and hopefully I'll get my munchkins one day!!!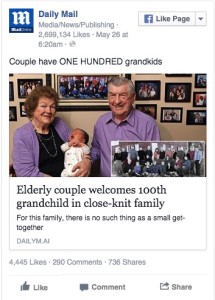 ---
LOCAL SAN ANTONIO EVENTS THIS WEEKEND!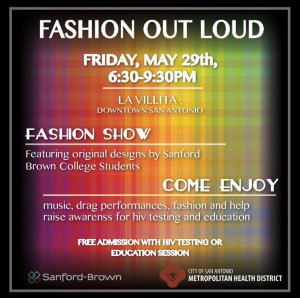 Fashion Out Loud
Raising awareness for HIV Testing…
Fri, May 29, 2015
6:30P – 9:30P
More at The Current.
---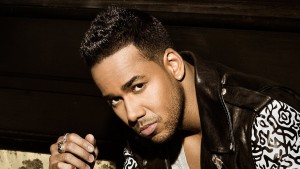 Romeo Santos Concert
El Rey De La Bachata will grace us with his presence on Sat, May 30, 2015! Don't miss this show!!!
Freeman Coliseum
9P
Tix may still be available…check out Ticketmaster.
---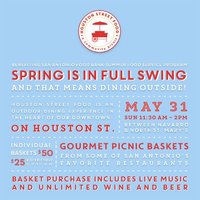 Houston Street Food
A Community Picnic
Sun, May 31, 2015
11:30A – 2P
Check out their website for full details.
---
Hope you enjoyed my picks of the week! Until next time crazy kids! 
Besos, Jen