Top Pick
This Week's Top Picks! June 11, 2015
Hello, Darlings!
Hope you all are having a fabulous week!
---
FITNESS
Have you all ever heard of Tone It Up?
No?!?!…read here to learn more about this amazing blog founded by Karena and Katrina! They offer delicious, nutritious recipes, fitness plans and more! They recently released their Beach Babe 3 Workout! Check it out here! Follow them on social media! They post tons of quick tips and an inside look into their lives! Enjoy and get fit, ladies!!!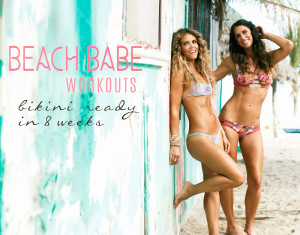 ---
FOOD
If you will be in the LA area this weekend…check this pop-up out at the Daily Dose Cafe in the Art District! Get your "artisan carbs" crafted by Matthew Jung-Quillen! Isn't this the prettiest and yummiest-looking toast…like ever! More deets at Chalkboard Mag…click here.
---
FASHION
One of my fave fashion bloggers is Mimi G Style…check out her blog here.
I love this "Boss Mom" tee! Super cute! Not a mommy myself yet…but, I will def rock one of these one day 🙂
More pics here.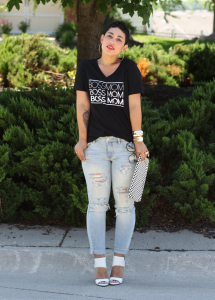 ---
ENTREPRENEUR SPIRIT
If I did have kids…this would be mine…totally entrepreneurial…solving a problem and making money off that opportunity! When I saw these articles from Austin-based Eater…I thought…how brilliant…this kid is freakin' brilliant! Read here and here. There is a high demand for this BBQ (that I have yet to try) and not enough time! The lines are simply ridiculous day in and day out! Congrats to this little man and his clever little business!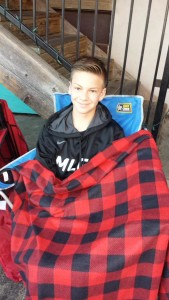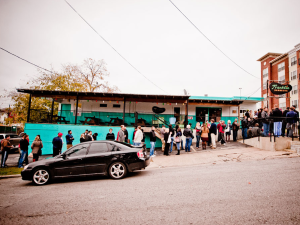 ---
CUTE PUPPIES
I love dogs! Yes, I am a dog lady! I have two of my own…an 8-year old male chihuahua named "Brownie" and a 2-year old Italian greyhound and lab mix female named "Trip"…Trip really is a trip…LOL…she has been abandoned twice and has some bad habits since I don't think anybody really house trained her…so I definitely have my work cut out for me…but, I don't want to be another human that gives up on her so I'm working with her daily to improve her behavior and show her lots of love…including multiple bedtime kisses 🙂
My chihuahua has been my right hand man for 7 years…he goes with me everywhere! He is learning to adjust to his new "sister" but, ends up fighting with her for the same toys and likes to take over her puppy bed…hehehe…
Here are two cute stories I came across this week…
The first one is about a Jack Russell Terrier named "Spaz" who goes crazy with water balloons…watch here. It's quite hilarious 🙂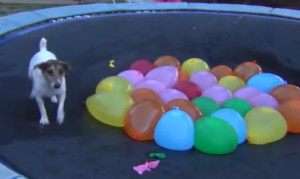 The other is about a sweet dog named "Titan" who rescued his family from a fire but, unfortunately, the family couldn't keep him and he ended up in a shelter. However, he was able to find a home and got adopted and renamed! Yay! He looks great for being an older dog…12 years old! Congrats on your new home "Hero"! Read his story here.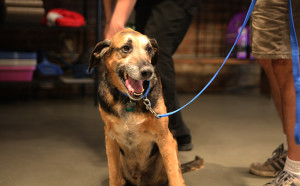 ---
MR ZOE SALDAÑA
So the internet went ape-sh*t this week at the news that Marco Perego…Zoe Saldaña's husband would be taking her surname and changing his name to Marco Saldaña! Some applauded his progressiveness while others thought he should have his "man" card revoked…I read one guy posted…"Please I'd be Mr Zoe Saldaña any day!" Ha! That's awesome! My sentiments exactly! This sparked some much debate and it was interesting to see people's perspective on this…share your thoughts below…I'd love to hear your stance on this.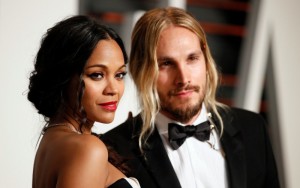 As for me, it sparked some thoughts as to what I would do if I ever get married…to change MY name or not to change my name…it's a tough decision…let me explain. I am a damn independent woman and have been for a long time…my name has been a part of my identity since day one…since I was born. I believe in "tradition" and all that (taking the man's last name)…after all I am Mexican! But, on the other hand I am also realistic and things happen…people fall in and out of love…divorce happens…and changing names back and forth, back and forth is a hassle! It takes time and money! Ain't nobody got time for that…ha! Plus, as I learn more about managing money and building a business…I am definitely seeing the case for keeping everything separate! I'll let you know what I decide should I ever cross that bridge and tie the knot 🙂
---
MUSIC
If you must know…I am musically obsessed with Romeo Santos…his lyrics are on another level and the sounds a blend of traditional Dominican bachata and American pop and R&B…creating a style of music that attracts young and old…especially Hispanic urban millennials such as myself who live in two worlds…one foot in our Latin culture and the other in our American upbringing!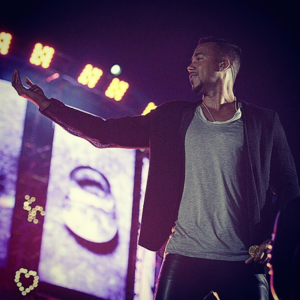 And, I got to see him about a week and a half ago in San Antonio as his #VOL2WORLDTOUR rolled through the Alamo City on Sat, May 30th!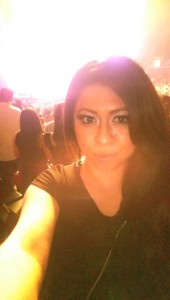 It was everything I expected and more! He always puts on an amazing show! He went for 2 hours…gracing us with all his hits…new Romeo solo material…to old Aventura classics…like my all-time favorites "Por Un Beso" and "Obsesión"!
His set was high-energy, flirty and sexy and all-around fun throughout! He always get the crowd involved by getting them to scream and sing along and taking them on stage!
If you have not seen "El Artista De La Decada" in concert…it's a must! You have to do it sometime!!! His tour wraps up in Brooklyn at the Barclays Center on Sun, July 12th!
Here is a clip of my friend and fellow bachatera at the concert!
---
MOVIES
Well…two movies…I'd like to see before summer's end…Entourage and Jurassic World!
If you've seen either…let me know what you thought…comment below!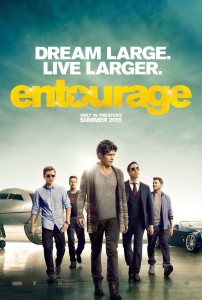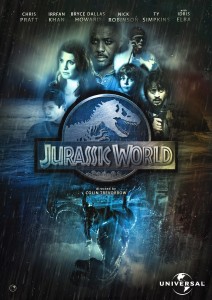 ---
LOCAL SAN ANTONIO EVENTS
---
evrgrn Mural Project
Check out this mural project to promote a new line of outdoor camping/chillaxing gear called evrgrn!
The "selfie wall" will be at the following locations:
1. Taps Y Tapas: 1012 N. Flores St.
2. The Point Park & Eats: 24188 Boerne Stage Rd
3. The Friendly Spot: 943 S. Alamo St.
4. Mark's Outing: 1624 E. Commerce St.
Post your pics on Instagram!
---
Mama Mia

Fri. June 12, 2015 : 8:00PM
Sat. June 13, 2015 : 8:00PM
Sat. June 13, 2015 : 2:00PM
Sun. June 14, 2015 : 2:00PM
Sun. June 14, 2015 : 7:30PM
For tix…check the Majestic website!
---
TEXAS FOLKLIFE FESTIVAL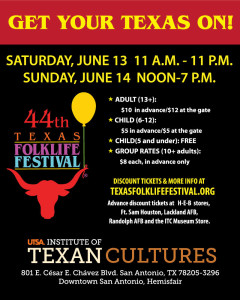 Great family fun! Culture, heritage and everything Texas! Visit the website for more details!
---
Hasta la proxima! 
Besos,
Jen